Direct Fleet Insurance is the auction web site for fleet insurance.
Supported by the leading fleet insurers in the UK, brokers can request insurance by reverse auction directly from the site.
All insurers on the panel may bid as often as they like to secure the fleet insurance contract.
Brokers are able to watch the bidding process and choose the best offer available that suits their needs.
The panel of insurers includes Ageas Insurance Limited, Allianz Insurance, AXA, AXA (Bolton), BUA Fleet, Covea Insurance, LV, Markerstudy Insurance Services Limited, NIG, Zurich.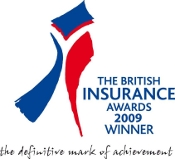 Winner of the Broking Initiative of the Year, British Insurance Awards 2009